If you don't know much about Nice and you want to discover new places or if you have the desire to sip a cocktail for a night out, here is my selection of the best bars in Nice: tested and approved!
There is something for every taste and style. I'll save you from exorbitant prices, tourist scams and lousy bartenders! As a "Niçoise lover,  I reveal you my favorite places that I have been visiting for decades.
Top 20 Bars in Nice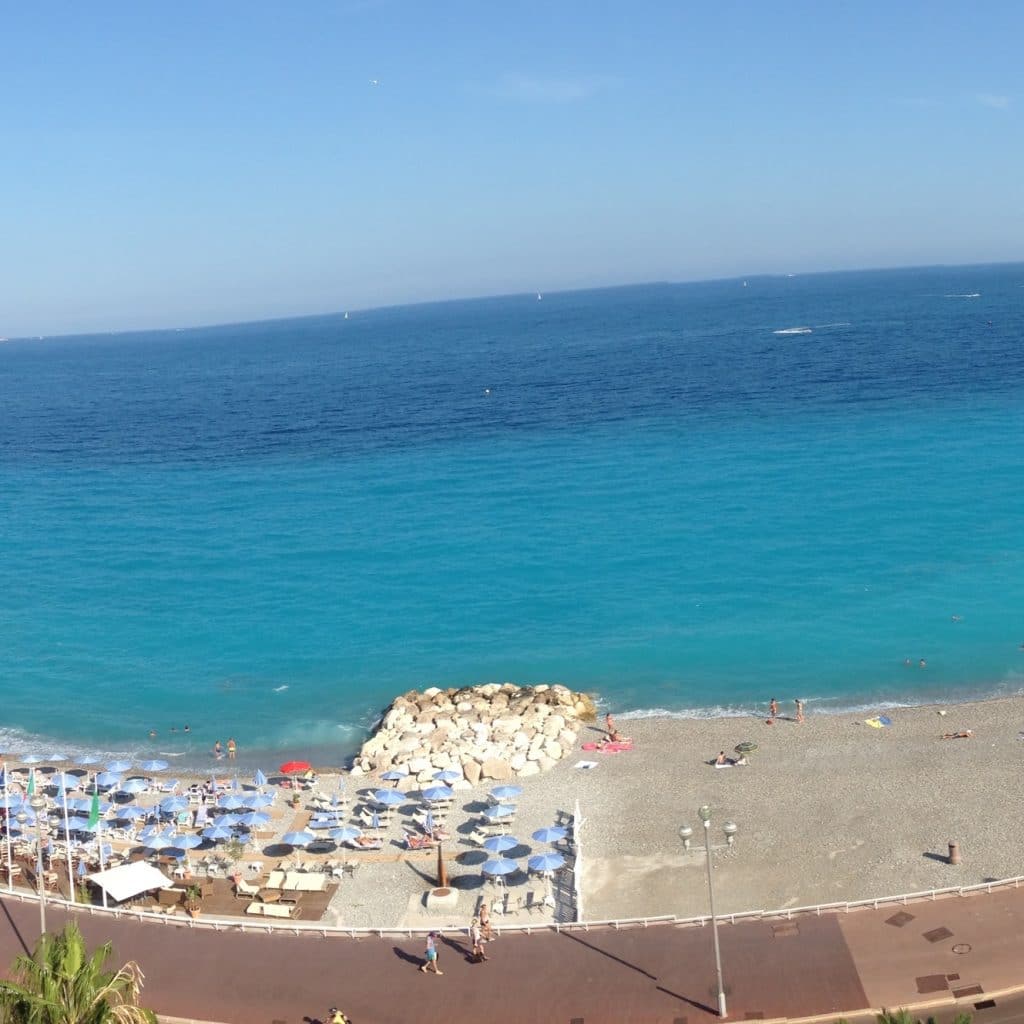 Top 20 Bars in Nice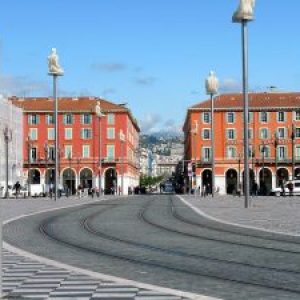 The rooftop of the Splendid hotel: far from the hustle and bustle of the main avenues or the Promenade des Anglais, is located on a parallel to the Rue Victor Hugo. A relaxed setting and a very good quality/price ratio for this pretty place. The little extra is the view over the rooftops of the city center of Nice!  How to get there 
L'Authentic: a short break after a shopping session on avenue Jean Médecin? I advise you to stop near the Nice-Etoile shopping center on a parallel of the avenue Jean Médecin. Young and relaxed atmosphere. The nicest is the last bar: the Authentic. How to get there
Le café Malongo: Would you like to have a good quality coffee? On the top of Avenue Jean Médecin, near the Notre Dame church is the Malongo café. The coffees are great (but expensive)!
Le Sansas: Calling all Salsa lovers ! If you like to dance with friends, laugh out loud and don't get in over your head, go for it ! Latino atmosphere, inexpensive, and a relaxed staff! How to get there
Promenade des Anglais :
Le Méridien, the terrasse du Plazza and the RadissonBlue: the three most beautiful rooftops for a 360° view! The high prices are justified by a quality service and a breathtaking view of the whole Bay of Angels!
Le Movida où The place to be ! The trendy bar! Known for its tapas and its sea view. A small reservation is always welcome because few are the lucky ones who have the sea view (the balcony is quite small: max 10 people). How to get there
Often crowded other bars offer almost the same service like the Obsession Club, or the Eden about ten meters away.
The private beach Beau Rivage: prices can be quite high too, but drinking a drink in front of the sea is priceless.
Le Choko: this bar/club opens at 23:00, a nice terrace and a select clientele! How to get there
La Havane: for a festive evening! At the bend of a parallel of the Promenade des Anglais, you will discover a bar with a Cuban setting, a Latin orchestra and mojitos from hell. I advise you to go there rather on Friday evening!
Top 20 Bars in Nice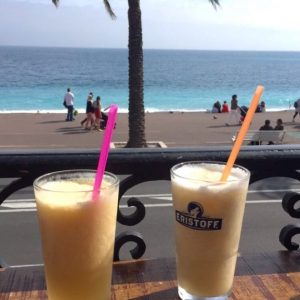 Top 20 Bars in Nice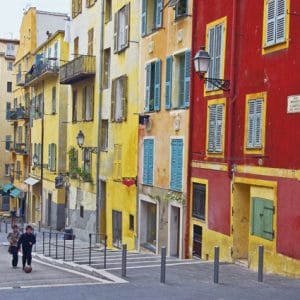 Cours Saleya is famous for its numerous restaurants, bars, but also for its flower market and flea markets. Sitting on the terrace is the local sport! You will find there institutions like the F, the Ponchettes … The service is often disappointing, that's why I give you my top best places to visit.
Le Granny's: if you are looking for shade and calm, this place is for you. The owners are very nice and the prices are affordable. PS: if you are with your family there is a beautiful toy store that all the little ones in Nice love! How to get there
Gaglio: located in the old Nice towards the rue Jean Jaurès on the typical Saint François square. Quality service, good prices and a terrace in the sun guaranteed! How to get there
Le Master Home: a place that I like very much if there are terraced places left. The tapas are incredible and well served! How to go there – Right next door you have Wayne's Bar which is very nice as well.
Le Manolans: true to its reputation as an Irish Pub!ice
El Merkado : nice little bar, with a good atmosphere and crazy tapas!
Le Blast: very nice with music in the background.
Quartier Port / Garibaldi
aribaldi Square is one of my favorite places. Unfortunately, the service is often deplorable. The quality of service is not up to par, too bad for such a beautiful place! I advise you to walk 10 minutes towards the port (my favorite neighborhood).
Chez Gigi Tavola Reasonable prices, friendly staff and the dishes are top-notch (with the possibility to make them all Gluten-free)! At Happy Hours (from 18:00 to 20:00) mojitos are 5€. I highly recommend it! How to get there
Top 20 Bars in Nice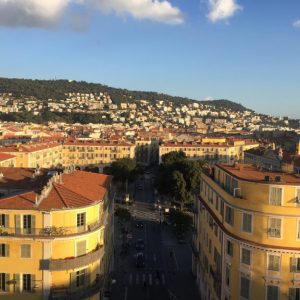 Chez mon ami Arturo: under the arcades of the Port, the restaurant closest to the church. It is a small bar/restaurant, very simple, very good and offers more than reasonable prices. Warm welcome guaranteed ! How to get there
Le Manolans: for a beer and a festive atmosphere: right next to Gigi Tavola for an atmosphere between beer & Irish!
Top 20 Bars in Nice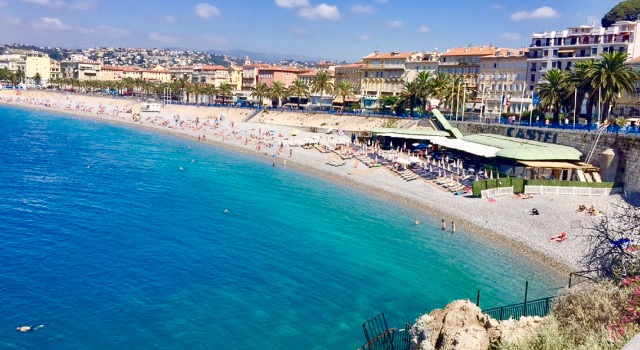 View of the private beaches along the Promenade des Anglais
I hope that this article has helped you with choices of your next spots to be tested. Don't hesitate to share your favorites as well! I will be delighted to discover new places!
If you're curious about other places to discover, you can have a look at my other articles:
The coastal path from Nice to Villefranche: for a nature walk along the Mediterranean coast.
Half an hour from Nice, the city of Monaco.
Want to discover all the most beautiful places in Nice? ? Check here !