If you're looking for information on where to sleep in Peillon, you've come to the right place!
North of the Côte d'Azur, at the top of a cliff with a rocky mountain scenery, lies Peillon, an authentic and timeless Provencal village. A labyrinth of cobbled alleys, steep streets dominated by unspoiled medieval houses and vaulted passageways, it is an ideal destination for writers or anyone looking to escape the summer crowds of tourists on the French Riviera. An entirely pedestrian city, the streets are shaded by plane trees and terraced houses lined with hanging vines and flowers.
History buffs will notice its authenticity because Peillon has remained unchanged for many years, which can be tedious for some, so there is only one restaurant and few tourist sites of interest. However, the medieval frescoed chapels, disused oil mills, stone fountains and weekly markets make it an ideal place to rest in the countryside. The best places to stay in Peillon tend to be traditional and charming, ideal for this truly authentic atmosphere.
Browse through our list of the best places to stay in Peillon to start organizing your stay.
Hotel at Peillon
To sleep in Peillon, you will have the choice among more than 130 hotels.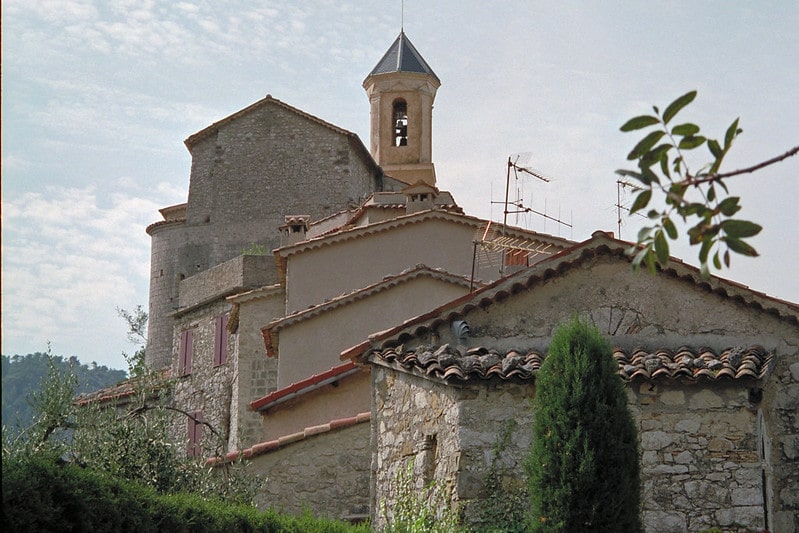 In addition to hotels, you can rent a vacation home for your accommodation in Peillon.
Find a vacation home in Peillon
Apartment for rent in Peillon
You can also choose to rent an apartment in Peillon.
Find an apartment for rent in Peillon
To live as close as possible to the premises, you can rent a Bed and Breakfast to sleep in Peillon.
Map of the best hotels where to sleep in Peillon
The interactive map below shows the hotels where to stay in Peillon. The rate for one night as well as the overall rating of the hotel is indicated directly on the map. Click on the icons on the map to view additional information about each hotel.
Not to be missed during your stay in Peillon
Hiking in the mountains above Peillon.
Best time to visit Peillon
Peillon has a warm Mediterranean climate with a dry summer according to the Köppen-Geiger classification. Over the year, the average temperature in Peillon is 16°C and the average rainfall is 595.4 mm.
The best months to visit Peillon are May, June, July, August, September, and November.