The island of Porquerolles is a magical place just a few minutes by boat from the Peninsula of Giens to Hyères. You can rent bikes to go to the Argent beach, rent a boat with or without a license and eat on the terrace…
A weekend in Porquerolles : some tips
To do absolutely out of season, believe me! go in May or September, sun guaranteed and fewer kids everywhere!
Sneakers, snorkels, masks are essential !
Have a picnic (the restaurants are in the village and you won't find anything to eat near the beaches).
Advantages: change of scenery, possibility of isolation, breathtaking landscapes, turquoise water/white sand/greenery.
Disadvantages: Tourist influx, average age 35-40 years, expensive restaurants.
Going to Porquerolles Island : Depart from Hyères from the Fondue Tower, on the Gien peninsula, a super cool boat will be waiting for you (TLV-TVM) and for about 20 min and 20€ per adult round trip you will be on the island.

What to do in  Porquerolles – The Beaches
I really advise you to rent a bike, it's really nice to move around the island this way. #TeamBiking.
First of all, the sea side :
Notre Dame beach : It was voted the most beautiful beach in Europe in 2015!  If I'm not mistaken, it took us 30 minutes on foot to reach the beach, and honestly… it's worth it! It's a super natural beach, wild, behind you a stretch of trees and in front of you turquoise water and white sand. With a bit of luck, you'll see soles, red mullets or other sars benches. The – : last year we were "victim" of a tank… not very fun but not enough to reduce the spectacle! and the boats are very close to the swimmers…
 Argent l beach: surrounded by umbrella pines, seaweed and white wood; this beach is my favorite! The access is very fast from the port, ideal for families. The – : (because you have to find one!): smaller beach, you have to arrive early to reserve your towel.
Courtade beach : Very close to the Port, ideal for those who do not enjoy walking, this beach is the largest on the island. It is a pretty beach, sunny and shady at the same time, the boats are kept away, and there is a certain tranquility (less crowded than the others and larger)
Langoustier beach : I haven't discovered these beaches yet, but I'm curious so I asked around. They are beaches sheltered from winds and swell, frequented by boaters. Lobster Bay has 2 beaches. In the north: a fine and clear sand beach and in the south: black sand beaches. From the village, count 30 min to get there.
Many small creeks are hidden on the island, I urge you to get lost in the trails and discover these isolated coves. I'm a beach addict, I leave my towel behind to spend hours in the water. BUT I am well aware that the beaches are not the only resources of the island.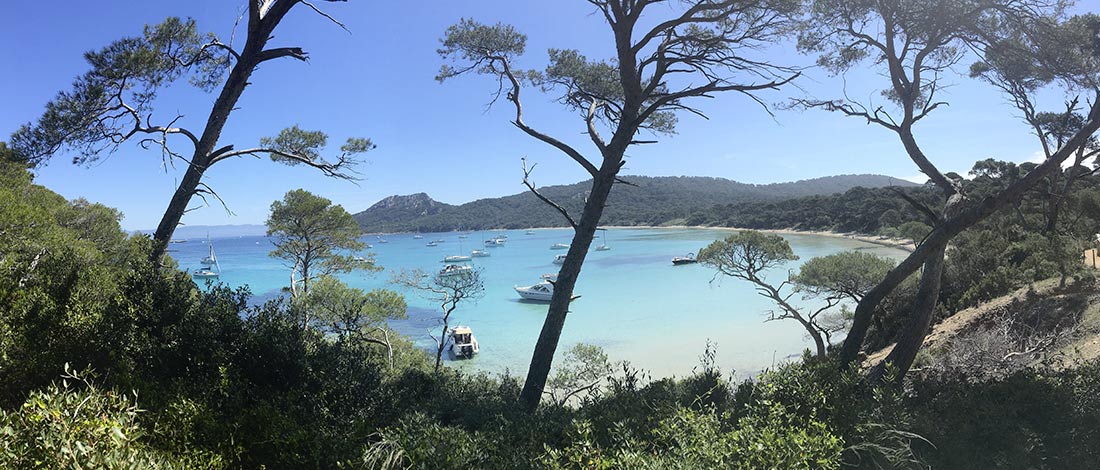 Land side,
The Fort Saint Agathe which offers an incredible beach of Alycastre and Notre Dame beach.
Le Moulin du Bonheur: close to Fort Saint Agathe, perfectly restored, it promises a beautiful panorama.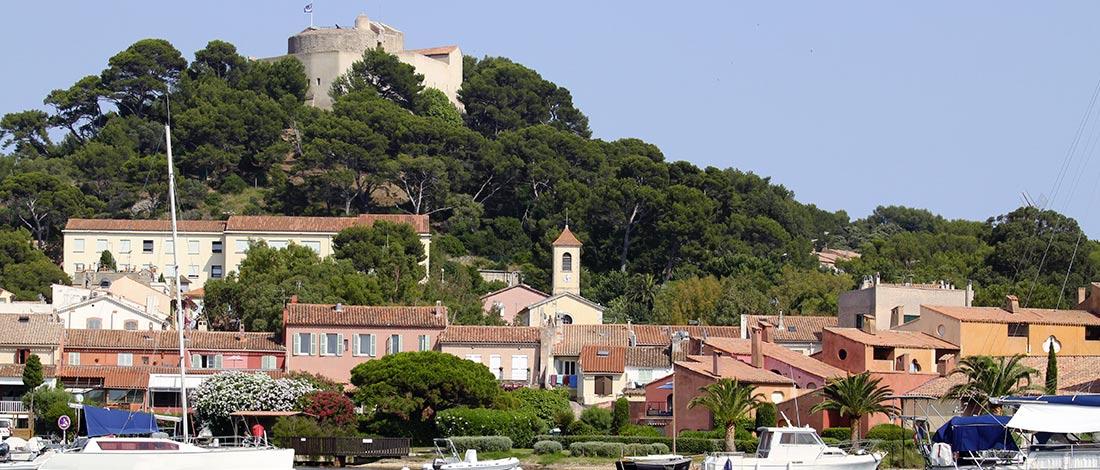 I am by this beautiful island. I recommend you to spend a day in Porquerolles. It is not very big, if you arrive early in the day you will enjoy this little paradise.
I also recommend my article on Saint Raphaël, a beautiful city in the South.
Peace, love and hiking in Porquerolles! 🙂
Océane