Would you like a road trip in Corse?
A week in Corsica, my savings in my pocket, a car, and my darling at the time. Non-lover of beaches and idleness, refrain! My plan was: rousse island – Calvi – Corté – Portovecchio – Ajaccio. I will show you some good places through my tour of Corsica but I also tell you about places that I myself, have been advised #JeBalanceLesInfos
Transports
To get to the Island of Beauty =  the Corsica Ferries. Allow 4 hours of crossing (it may be longer) with a magnificent view of the sea, canteen-type restaurants, and your car parked on the ground floor. The price is around 200 € for 2 people with a car in high season A / R. We took a cabin to get in shape for an extra 30 €,  I personally think it's worth it.
If you want to browse Corsica from top to bottom the car is essential !
For the day
Housing : ★★★★☆ I booked all the hotels on Booking.com at the last minute and got decent rates for Corsica. I recommend airbnb if you are staying in the same city.
Finance : ★★★☆☆ Corsica is one of the destinations where I spent the most (and yes it remains France …)
Les corses : ★ ★★★☆ I advise you to visit Corse out of season! In my case, it was in September and I found the Corsicans very welcoming after the rush of the summer season # stopauxstéréotypes
The restaurants : ★★☆☆☆ Just like everywhere you have to look a little before going to the first restaurant; watch out for tourist traps. I'm not going to list you the restaurants that I liked because quite frankly I don't remember and we had made the choice to take apartments in order to be able to cook (and reduce expenses … or not!) And make some picnics.
My plan – A week in Corse
Rousse Island
On the program: beach, fine sand, sun, fins and snorkels !! The most beautiful beaches of Rousse island:
Napoléon beach :The closest beach to the city center. It is bordered by a pretty promenade with many restaurants.
Caruchettu : Fine sand with some rocks on the right and some small coves continuing north.
Bodri :Big crush, little restaurant on the beach, paid parking (problem!) And a short walk before reaching the beach.
La marine de Davia : A beach below the town of Corbora between wild nature and sea air. It is little known to tourists but yet very accessible! The Davia estate has 3 beaches, Vignola, Capité and Fornella.
Lozari: This large beach is located 7km from Rousse island towards Bastia (RN 193) with free parking. Jet Ski enthusiasts will find what they are looking for.
Algajola :Top for budding surfers!
Impossible not to find a beach that suits you … There is something for everyone (even for the most grumpy!) !!
Calvi 
I loved strolling around the city: the pretty shops (deadly but cute tourist traps), with their local products and typical restaurants.
Stroll around the citadel which offers breathtaking views.
To do if you stay a few days: boat day to visit the Scandola nature reserve and the creeks of Piana.
Corte 
The village : typical in the mountainous heart of Corsica, it is one of the only important towns far from the sea which has all its charm. Start your tour with the Citadel, Corte's most dominant monument, following the narrow streets that climb the hill through the center of the upper town.
Melo lake : altitude of 1520m.
Capitello lake: Located at an altitude of 1930m, the glacial lake of Capitello is the deepest in Corsica.
Porto Vecchio 
Palombaggia Beach : one of the most beautiful beaches in Corsica for my taste. Very touristy unfortunately ..
Tamaricciu Beach : my favorite ! It is accessed by a small path in the maquis. It is quite difficult to park, avoid in high season. A word of advice: go on foot from Palombaggia.
Santa Giulia beach : wonderful beach with less tourists. Ideal for the little ones because it is quite far in the water or for romantic walks along the beach. I recommend 100%.
Saint Cyprien beach : beautiful beach, easy to access and less touristy.
Cala Rossa beach: beautiful beach near Porto Vecchio. Calm, orange sand but be careful with the kids.
Saint Jean Baptiste Church : a beautiful heritage not to be missed "Pace e salute"
Bonifacio 
Bonifacio cave : A boat trip that offers a nice visit to the cave (Corsica is cut into the vault). The different views of Bonifacio and the cliffs are fabulous.
Petit spérone beach :Starting from Piantarella on your right, you will discover a much more intimate beach after a 15-minute walk.
The Lavezzi islands:A boat leaving from Bonifacio (35 € / pers) is relatively high but it's worth it. Avoid in high season at all costs! But out of season it's magic, away from town planning and the influx of tourists. Total change of scenery for the uninhabited side: rocks and small beaches (ps: plan your picnic). The small minus is that billionaires have appropriated the other part of the islands. If you stay a week in Corsica I strongly recommend it!
Ajaccio
Hiking on the customs path: park at the chapel of the Parata. 3 hour walk (12km) to be done on foot or by mountain bike with a magnificent view of the Sanguinaire Islands. Landscape overlooking the sea and its shades of blue. Free parking from October 31.
Lake Tolla: after taking picturesque roads through the maquis you will arrive at Lake Tolla. Beautiful walks, photos and kayaking for the more athletic. Very friendly for families.
I would also like to discover: Bastia, Cap Corse, Les Agriate, Patrimonio, Piana, Porto, Roccapina, Saint-Florent, Sartène, Vallée de la Restonica, Propriano … There are still so many activities and beautiful beaches to discover .. So a week in Corsica for # Summer2017 does it appeal to you?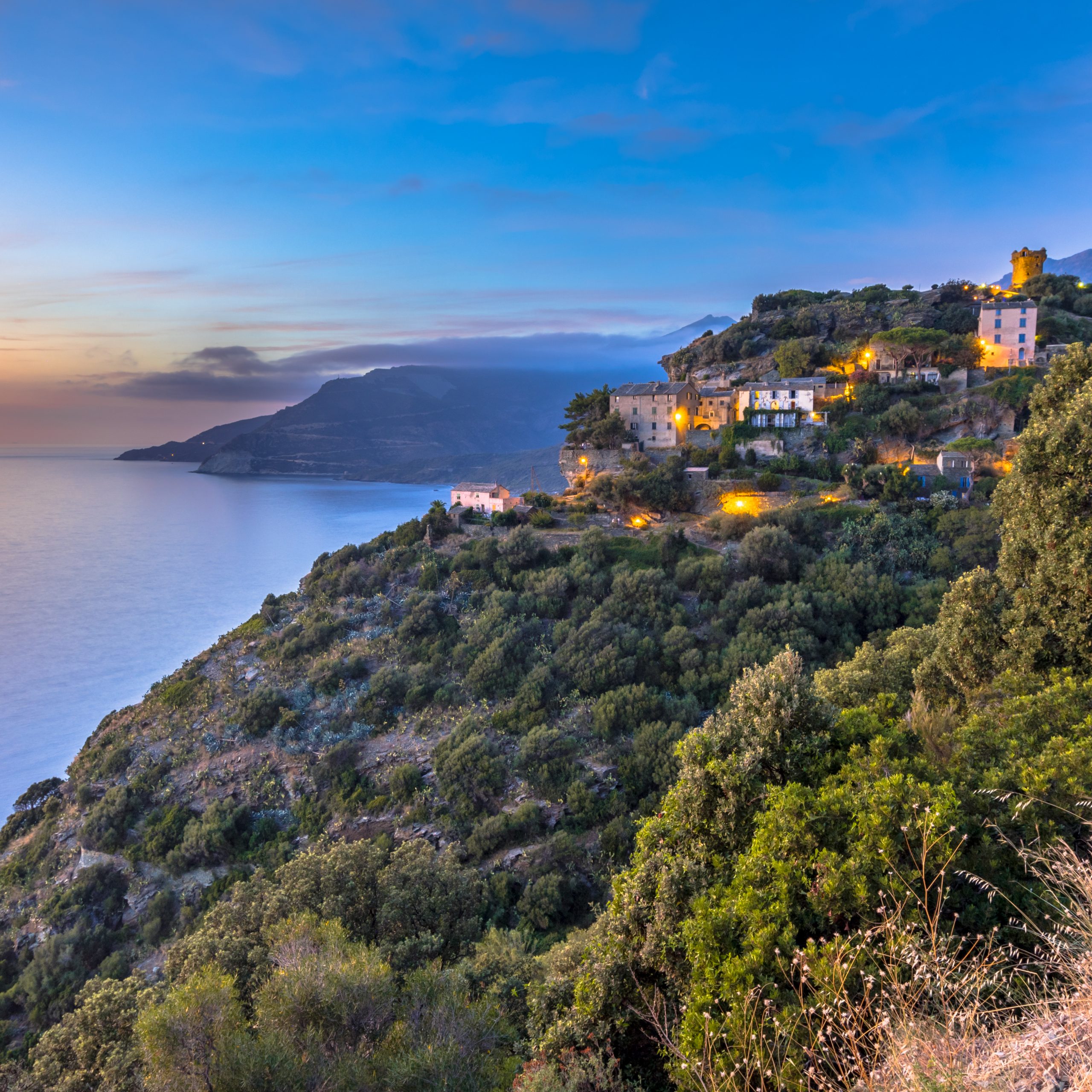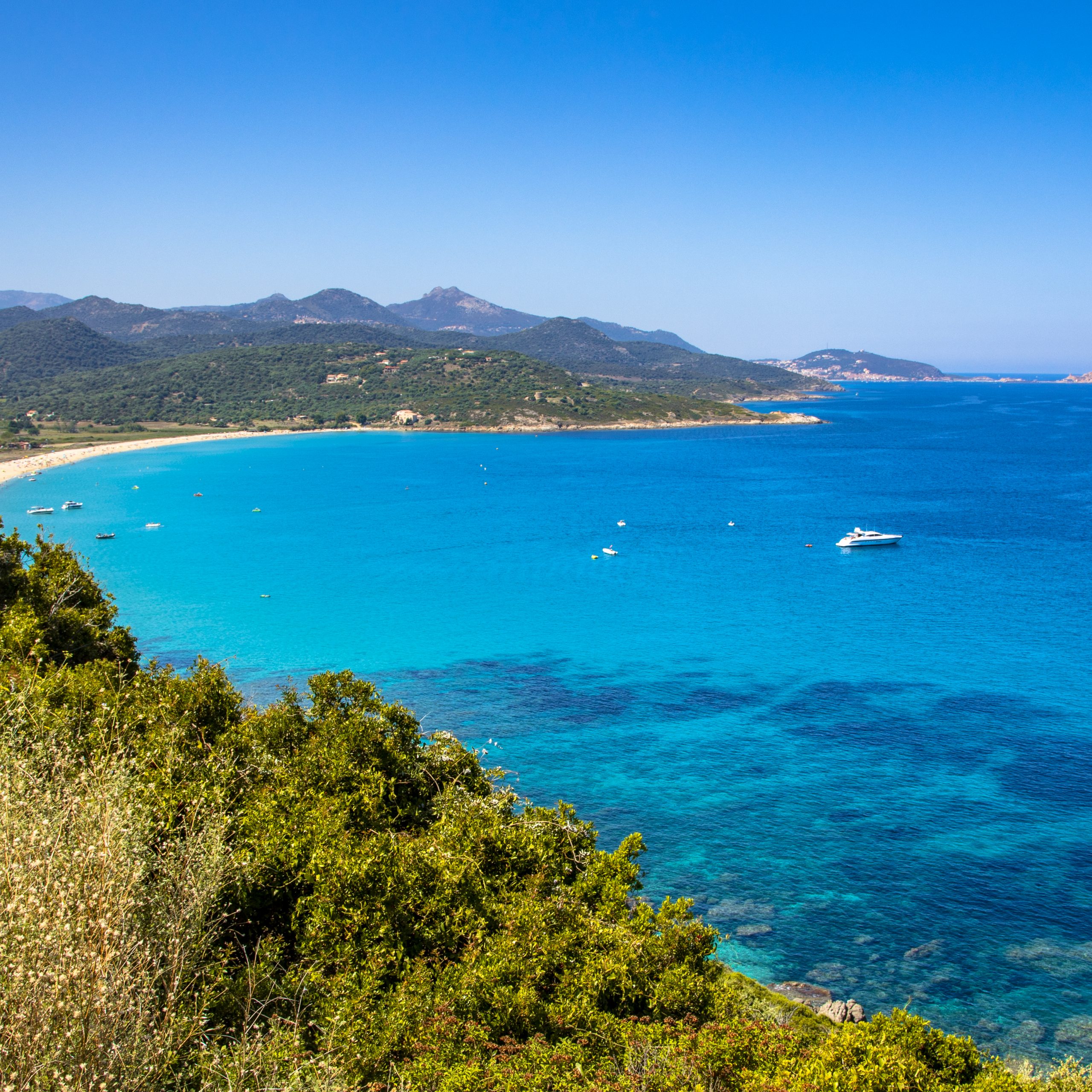 If you liked this article and you are an unconditional lover of our French riviera, I advise you to take a look at:
A day in Porquerolles. An AMAZING island opposite Hyères, a change of scenery guaranteed!
A day in Saint Endréol. My favorite SPA in the Pays de Fayence, calm and nature at the rendezvous.
A day in Antibes. A typical and very charming little town, not to be missed!