The French like to spend the morning or afternoon strolling through flea markets or having a garage sale. Nice has a few flea and antique markets, located in beautiful places, where you can find all kinds of old objects and odds and ends.
We have compiled a list of places where yard sales, flea markets, flea markets and garage sales are held in Nice.
You can also read :
The 10 best markets in Nice where to find local products
The 14 best thrift stores in Nice  
Le Quartier des Antiquaires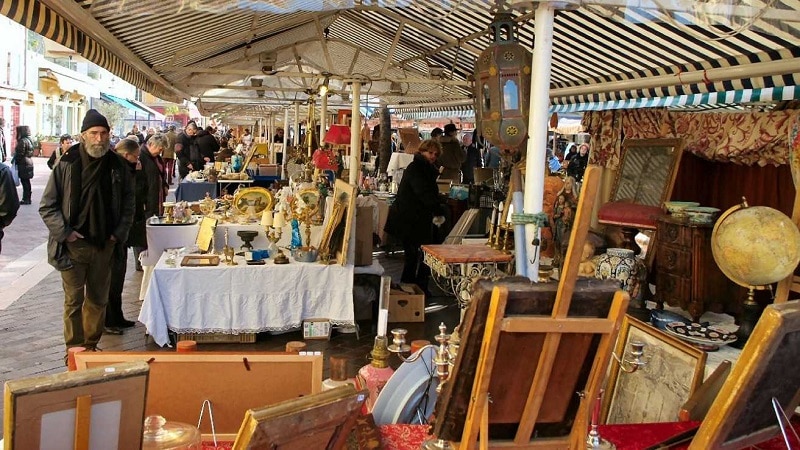 The Quartier des Antiquaires on the Port has more than 100 antique dealers: it is the third largest gathering of antique dealers in France! Antique hunters have been attracted to this place for more than 50 years, where you can stroll through the endless alleys and discover a plethora of small, astonishing antique stores of all prices and qualities. There are so many stores that you would need a guide. Most stores are closed on Sundays and Mondays, and many close at lunchtime.
Nice Flea Market
div style="padding:16px;">

View this post on Instagram
Near the Old Port, there is a panoply of small outdoor antique stores where you can find old jugs and plates as easily as clothes from a bygone era.
Opening hours :
Tuesday to Sunday, 10 am to 6 pm (7 pm in June, July and September). Closed on Mondays.
Address :
Quai Lunel, Rue Robilant, Nice
Brocante de la Place Garibaldi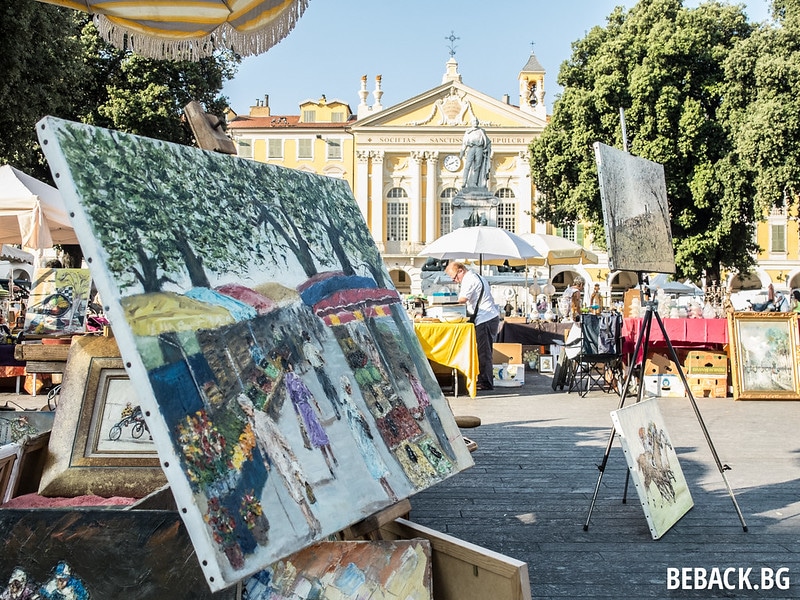 On the third Saturday of each month, antique dealers gather in Garibaldi Square to sell their best knick-knacks and odds and ends. Take advantage of this beautiful square in Nice and stop for a coffee while you watch the onlookers looking for a good deal.
Address :
Place Garibaldi, Nice
Marché à la Brocante, au Marché aux Fleurs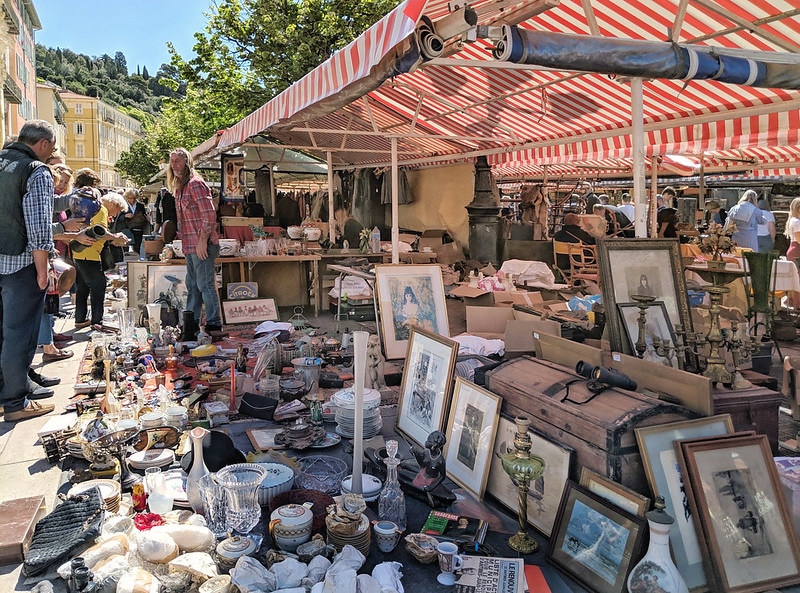 Six days a week, the Nice flower market attracts both tourists and locals with delicious fruits, vegetables and homemade products. On Mondays, however, you can find a wonderful assortment of antiques, trinkets and other interesting jewels. Take time to walk under the brightly colored awnings and watch the people in one of the adjacent bars and cafes.
Hours: Mondays from 7:30 am to late afternoon
Address :
Cours Saleya, Nice
Bourse aux cartes postales, disques et vieux papiers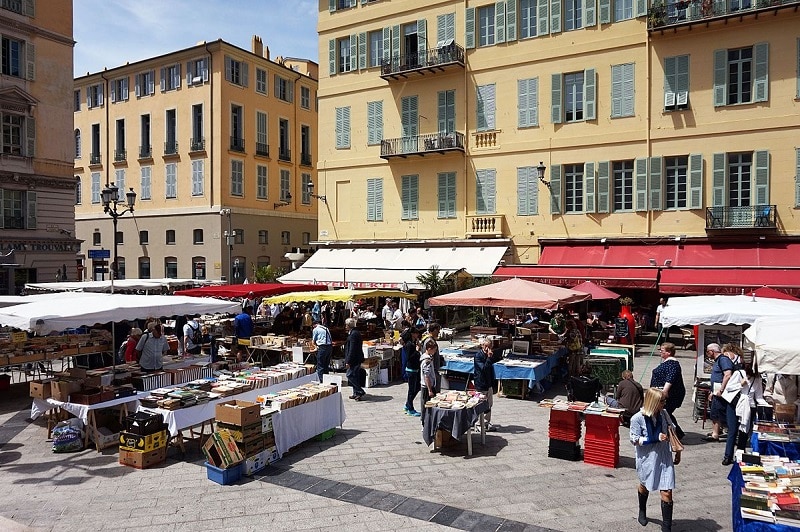 If you are looking for books, go to the Law Courts on the first and third Saturday of the month to browse the different stalls. If you want to take a look at the antique postcards on sale, go to the fourth Saturday of the month (the arts and crafts stalls will be there on the second Saturday).
Opening hours :
Every 4th Saturday of the month from 7 am to 5 pm
Address :
Place du Palais de Justice, Nice
The ephemeral garage and dressing-room sales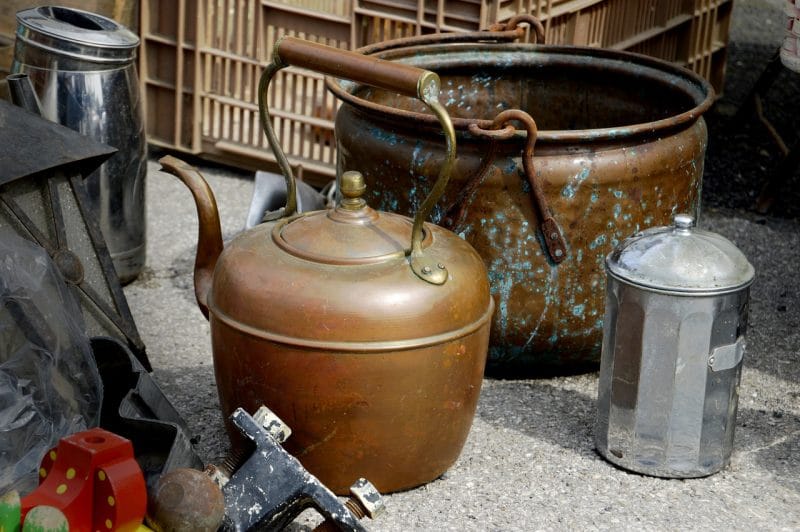 The flea markets and flea markets presented above are classic and recurring events in Nice. However, there are ephemeral flea markets and garage sales in Nice which are referenced on this site with schedules and address.