Saint Raphael is a peaceful and sunny – winter destination. I enjoy walking on the beach, eating in good restaurants, shopping, going to the movies.
I will show you a good plan for your day in Saint Raphael (always tested and approved!)
Summer is all about the beach ! They are just incredible by the way: in Agay, Anthéor, the trayas, Boulouris, the Dramont. But don't worry, winter is also worth spending a day in Saint Raphaël/Fréjus! I'll show you a nice program to discover a little more St Raphael and its surroundings.
Quick explanation: Saint Raphaël is a commune which includes Agay, Anthéor, le Trayas, Boulouris and the Dramont. Fréjus is a city in Saint Raphael to the west.
A morning in Saint Raphael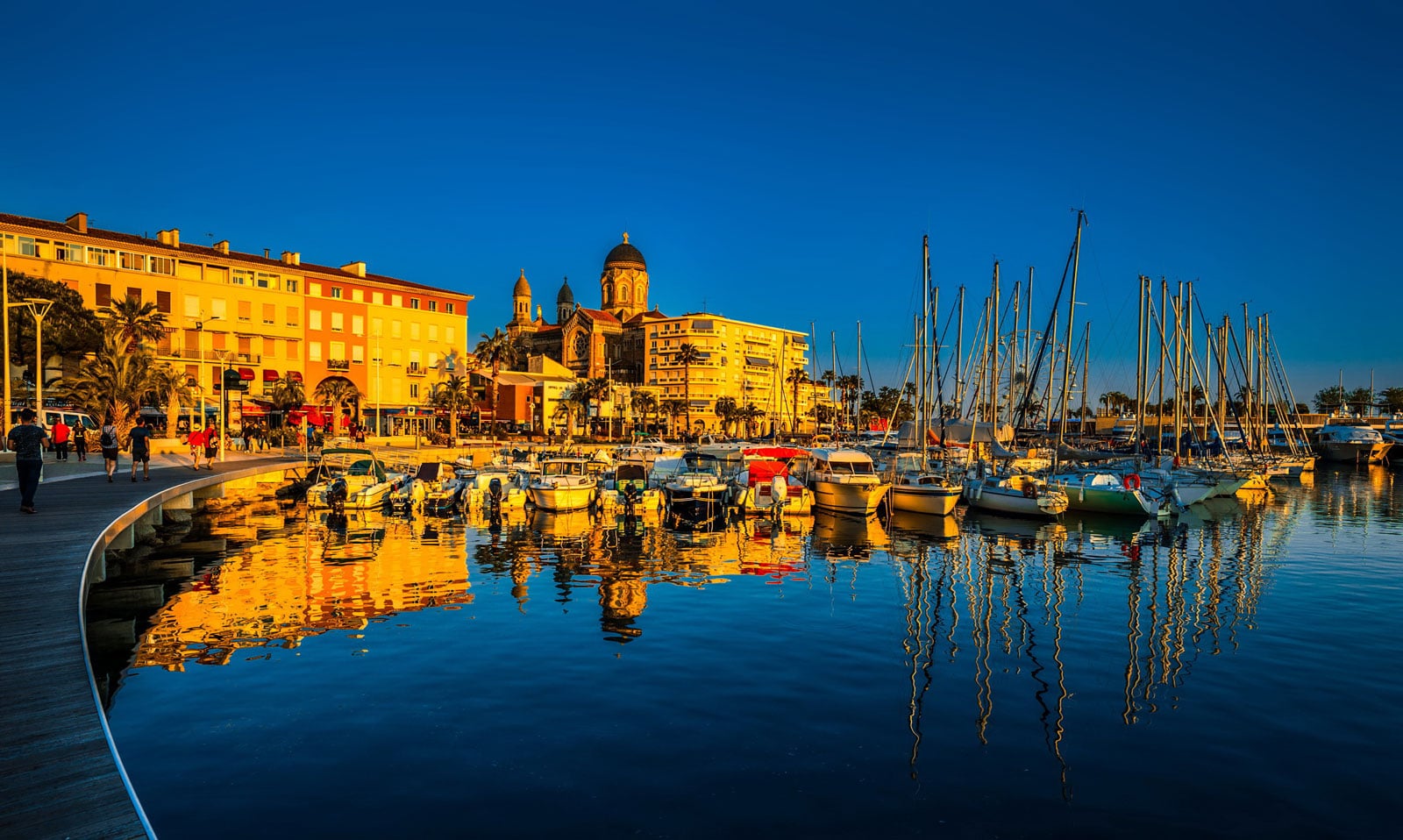 Except Mondays, from 7:00 to 13:00 you can find some very nice markets organized by the commune of Saint Raphael.
Well, let's put aside the "market-time". Sportsmen or nature lovers, I have something for you! I have an incredible outdoor activity for you! A small (ultra easy) hike in the Massif de l'Esterel (in Agay). Named the "Corniche d'Or", this walk goes along the sea from St Raph to Cannes. I find this "wild" nature magnificent; the red rocks at the foot of the azure blue sea, a real spectacle! Yes these landscapes exist indeed on our French Riviera (no no we do not have only beaches crowded with tourists, WE HAVE EVERYTHING!! it is just necessary to know) I advise you 200% this incredible walk! In the morning you will be alone in the world 🙂
Another idea for walk is the coastal path. Ideal if you don't want to get away from St Raphael. It is a very pretty walk at the edge of the water which crosses the pretty beaches of the Var. The coastal path starts from Port Santa Lucia to Pointe de la Beaumette (Agay).
A lunch break by the sea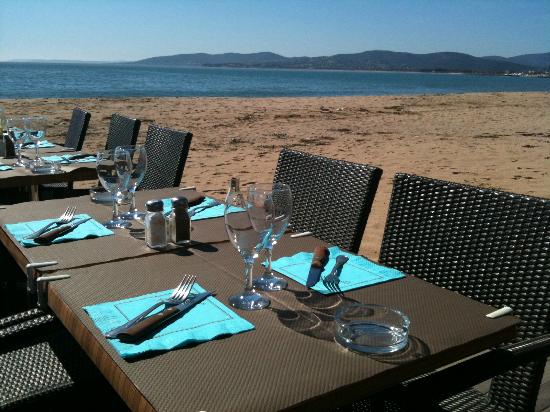 We were on the side of Saint Raph and now we go on the side of fréjus beach (at 5 min top chrono).
I'm going to show you my 3 favorite restaurants; they are all 3 in the same perimeter (at the border between Frejus and Saint Raphaël).
Les Sablettes: I've been there dozens of times. It feels like home, it's a big premium canteen. I love this place, we eat well, the staff is fast enough and the quality/price ratio is great. Tip 1 : don't forget to book to be on the terrace with sea view, it's a paradise.
La crêperie d'Emilie: small cute restaurant with a friendly and caring staff. But above all? Pancakes that awaken our taste buds!!!!
La Bocca: a very good place, succulent pizzas and a family atmosphere. The prices are very good !
After lunch, take a walk on the beaches of Fréjus and have a coffee on a private beach (Cuba Plage by chance!). Personally, I think it's nice to enjoy a place like this, take your time, savor the moment, you will almost feel like you're on vacation!
An afternoon in Fayence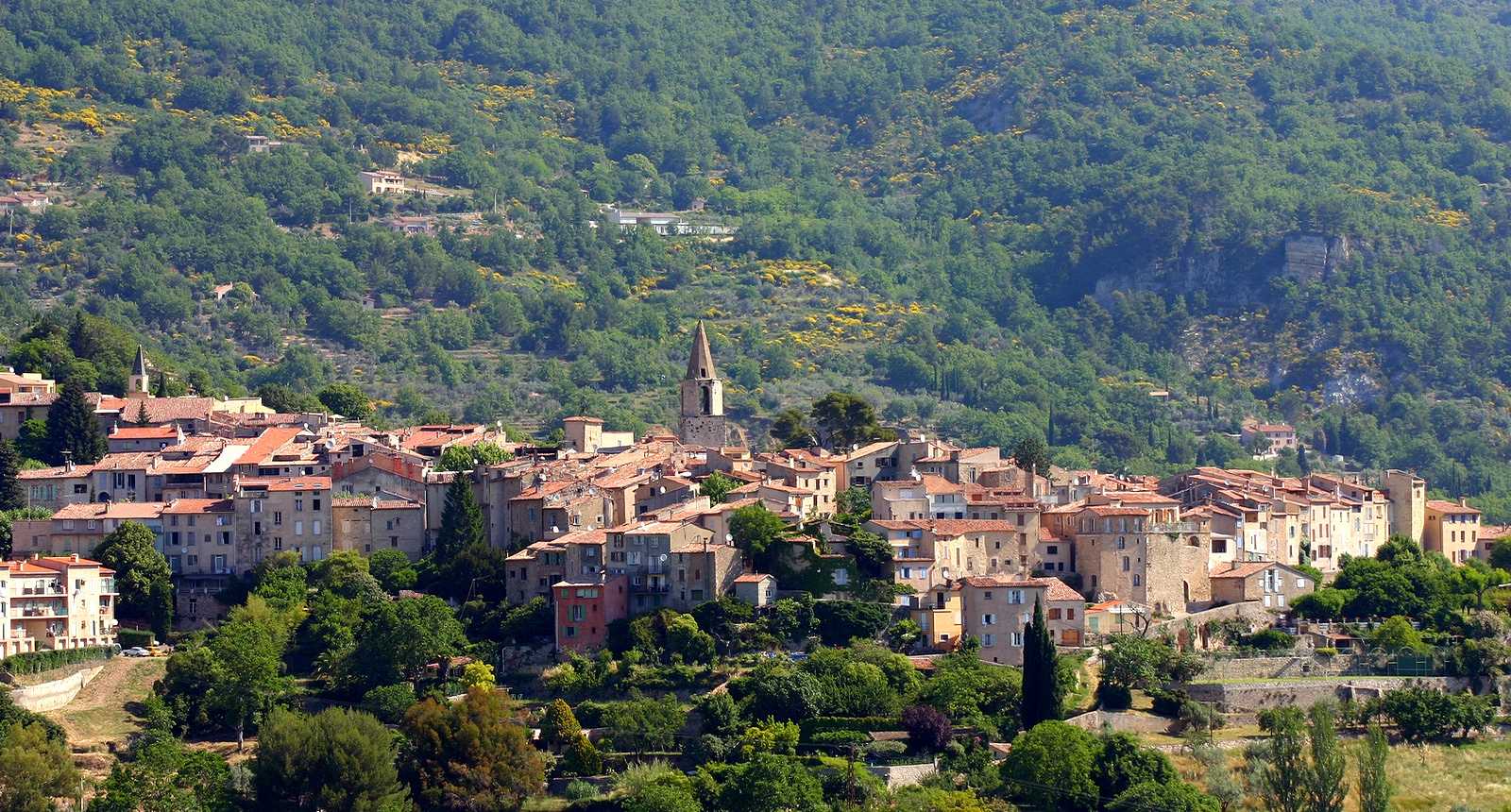 20 minutes from St Raphael, you will discover the villages of the Pays de Fayence; Bagnols-en-Forêt, Callian, Fayence, Mons, Montauroux, Saint-Paul-en-Forêt, Seillans, Tanneron and Tourrettes. If you have enjoyed the landscapes of the coast in the morning, I advise you to return in the afternoon to the calm and authenticity of these beautiful villages. Fayence and Tourrettes are villages that I like.
The lake of saint cassien. Yes it is ideal to go there in summer, TRUE!! This artificial lake is very beautiful and very close to the villages of the Pays de Fayence. You can also go there very early in the morning; with the fog it feels like Canada!
A late evening in Saint Raphael
The city of Saint Raphael is not famous for its nightlife or student parties. Of course we are not Aix-en-provence but the atmosphere is cool: more lounge, relaxation and ideal for lovers!
I also recommend you the Lounge Bar Galerie Vieceli in Saint Raphael for a small aperitif! If you feel like having a fun night out: go to the Bodeguita de Noche in Fréjus. It's very cool, no headache and the evenings are fun! Very nice evening guaranteed 🙂
That's it! You know everything! I hope you will spend a nice day in Saint Raphaël if you are passing through the Var! 🙂
What did you think of this article?
I also recommend you my article on the city of Porquerolles : a little jewel
Love, peace and paradise in the Var!
Océane