I will take you with me on the Route of Crêtes in la Ciotat. A breathtaking escapade overlooking the sea from Cassis to La Ciotat. A road that stretches over a few kilometers which offers an absolutely masterful panorama of the National Park of the Calanques and the Cap Canaille Massif.
How to get to the Route of Crêtes in Cassis?
A paradise for road-trips fans, a few kilometers from Marseille. You can get there by car, by bike (for the brave ones!) and on foot (for the super brave ones!!). You will also discover many German bikers. It is true that the ride is very beautiful to the delight of the bikers. Stay vigilant, the roads are narrow and winding.
Access from Cassis : A50 motorway: exit 8 between Marseille and Toulon.
Access from La Ciotat : D559: 10 km from La Ciotat.
The route des Crêtes begins at the exit of Cassis in the direction of La Ciotat. However, a little advice: take the opposite direction for more originality. Let me explain: the most beautiful points of view are in Cassis. So, start your "road-trip" with the views of La Ciotat and end in apotheosis on the incredible panoramas of Cassis.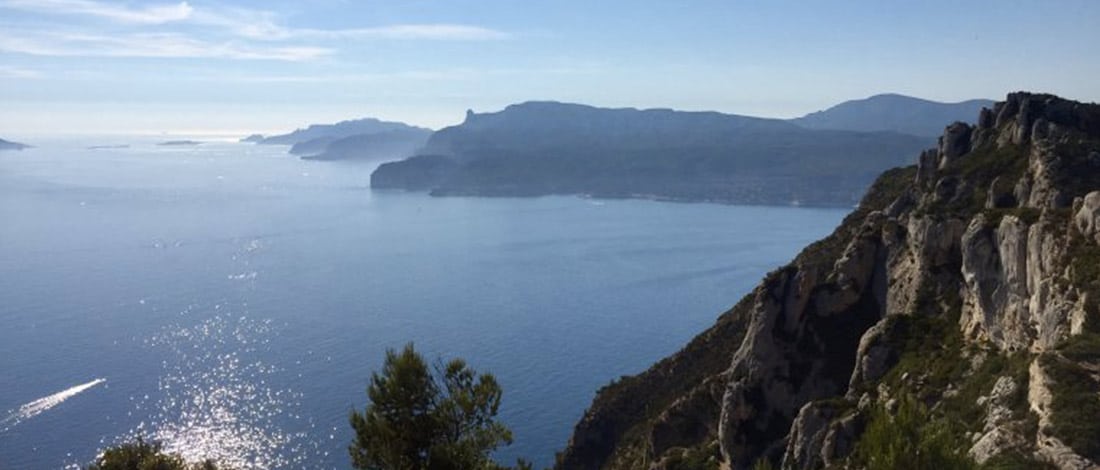 A road with panoramic view
The route des Crêtes is a drive of about 15 kilometers in each direction. But it is also possible to do it by the "sentier des crêtes", a hiking trail accessible to walkers not prone to vertigo. It takes 2 to 4 hours of hiking,  depending on your level, and you should plan a means of transportation for the return trip.
This road dominated by the Cap Canaille culminates at an altitude of 394 meters. Quite impressive! Indeed, this road is part of the highest sea cliffs in Europe. We have real jewels near us, no need to go to the other side of the planet to see wonders of nature.
From my point of view, the route des Crêtes is one of the most beautiful roads in France that I have visited so far.
Several parking spaces have been set up along the road to enjoy the view. One of the main stopping points is on the heights of Cap Canaille. On one side, you will admire the Mediterranean Sea, and on the other side the yellow rock mountains typical of the Marseille hinterland.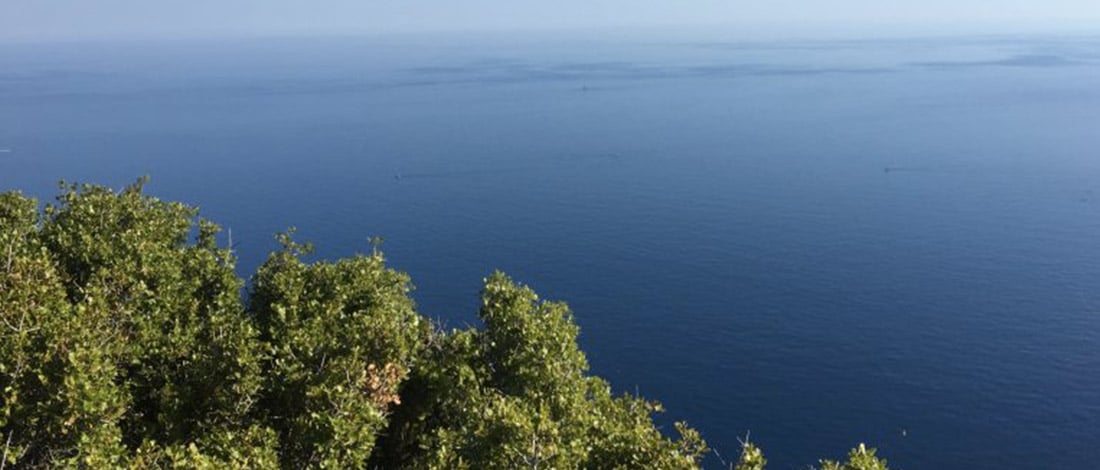 Did you like this article? Would you like to explore the Route des Crêtes: a true wonder of nature?
A small tour of Marseille : Check here !
Océane